In the last decade dental implants have become widely used in mainstream dentistry and are usually the treatment of choice for a missing tooth.
What is a dental implant?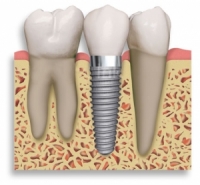 A dental implant is an artificial replacement for a tooth root, usually made from titanium. There are many different implant systems available. The main aim during the placement of any implant is to achieve immediate close contact with the surrounding bone. Over time further growth of bone onto the implant surface enhances the stability of the implant.
In order to support replacement teeth, dental implants normally have some form of internal screw thread or post space that allows a variety of components to be fitted. Once fitted, these components provide the foundation for long-term support of crowns, bridges or dentures.
Who is suitable for dental implants?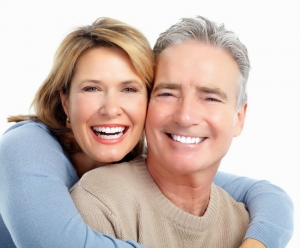 Dental implants are suitable for most adults with good general health. They can only be used once the jawbone has stopped growing and so generally are not used with young patients.
Habits such as heavy drinking or smoking can increase the number of problems associated with initial healing and thereafter may be bad for the long-term health of gum and bone surrounding each implant.
However, each case is different; it is only in some circumstances that health problems prevent the use of dental implants altogether.
For more information, come visit us at Drummoyne Dental Practice and our dentists will be more than happy to consult with you.