What is dental erosion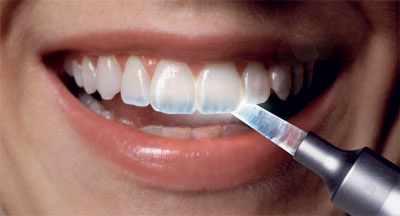 Dental erosion (also known as acid wear) is one of the many forms of tooth wear.  It involves the loss of tooth enamel and other tooth structure as a result of frequent exposure to strong acids. The most common ways by which we may expose our teeth to these acids are:
frequent intake of acidic foods and drinks such as soft drinks, energy drinks, wine, citrus fruits, fruit jams, etc.
some medicines
stomach acid that regurgitates into the mouth
dry mouth, which can be caused by various factors, including smoking, medical treatments and conditions.
What we, at Drummoyne Dental Practice, can do to help
Its is recommended to avoid acid sources to stop further dental erosion.  We welcome you to come to our practice so one of our lovely dentists can examine and identify the severity of your dental erosion. We will then offer a customised treatment plan, which will include the best treatment options for you.
In mild cases, we may be able to apply a fluoride varnish to your teeth to help protect the remaining enamel against further erosion.
Severely eroded teeth may need may need further treatment. Restorative treatments can improve the function and appearance of your teeth.
At Drummoyne Dental Practice we will always ensure that you learn how to care for your teeth at home. The dentist will discuss oral hygiene with you and ways to limit or prevent erosion of teeth.