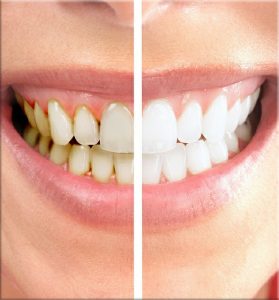 Porcelain veneers can improve the appearance of your smile by covering the teeth. They are ceramic shells that are made to bond to the tooth.  Veneers can be used for treating chipped, discoloured or odd shaped teeth and can also be used to disguise crooked or gappy teeth.
An examination with one of our dentists at Dummoyne Dental Practice can determine whether veneers could benefit your particular smile.
In some cases, no tooth preparation is required prior to placing the veneer/s, however in other cases some tooth preparation may be required.  A specialised dental laboratory will design the veneers to your chosen shape and colour.
Caring for your teeth and regular check ups with us will ensure that the veneers last longer. Good dental hygiene including regular flossing and brushing at home with a fluoride toothpaste will help to prevent decay.
Advantages
Can be a cheaper option to crowns if the teeth are strong enough.
Veneers are resistant to staining such as tea, coffee or smoking.
If veneers are applied professionally and are cared for they can last for many years.
Porcelain will not decay
Disadvantages
Veneers can be costly
A small amount of tooth preparation is often required
If damaged, or chipped, the veneer cannot be repaired
If you would like more information about veneers please feel free to contact us via our website online or call 0291812226.