Gummy smiles (excessive gingival display) occur for a variety of reasons.  Below is a list of the most common reasons for a gummy smile:
 excessive gum tissue
 small teeth or
 a short upper lip
All of these reasons are genetic in nature.  Ideal smiles only show about 2 millimeters of gum.  Any smile which displays more than 3 or 4 millimeters of gum starts to look "gummy".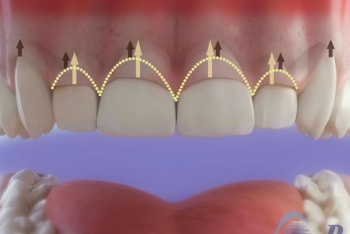 A gingivectomy or aesthetic crown lengthening procedure is generally performed to correct a "gummy" smile, where the teeth are covered with excess gum tissue.  A gingivectomy exposes more of the natural tooth structure by reshaping or re-contouring bone and/or gum tissue.  This treatment can be performed on a single tooth or several teeth, depending on what will produce a pleasant, aesthetically pleasing smile.
Crown lengthening is normally performed under local anaesthetic in our rooms at Drummoyne Dental Practice.  The length of the procedure will largely depend on how many teeth are involved and whether or not a small amount of bone needs to be removed in addition to the gum tissue.