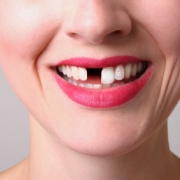 Emergency dentistry relates to any dental condition that requires urgent attention.  
The most common example is acute pain resulting from an infected tooth. Patients with broken teeth, severe gum infections and broken dentures also need urgent assistance.  Car and bicycle accidents as well sporting injuries often require emergency treatment. Dental injuries from assaults are also part of emergency dentistry.
Emergencies may not occur during normal working hours. For children, the most common time for injures is after school. Drummoyne Dental Practice is always willing to stay open late to treat emergencies in addition to providing weekend and after hours care. 
Our dentists at Drummoyne Dental Practice display both experience and compassion. Access to state of the art materials at the practice helps ensure the highest standard of treatment for dental trauma.
To contact us and utilise our Emergency Dental Care Service visit our Emergency Dental Care page.