Drummoyne Dental Practice is a BUPA Members First Dental oral surgery provider.  This means that BUPA members will receive a higher level of cover for the removal of wisdom teeth as well as other oral surgery procedures such as the placement and restoration of dental implants if completed at our practice in Drummoyne which is located in the inner west of Sydney.  Other oral surgery services our specialist oral surgeon can provide include oral cancer screening, biopsies, frenectomies, tooth exposures for orthodontics.  We can also provide platelet rich plasma (PRP) for patients.  
BUPA Kids dental cover for oral surgery
There might be No out of pocket costs for all general and major oral surgery items for anyone under 25 (Only for those who are listed as child dependants under 25 years on their parents extras BUPA cover).  Conditions: Health Fund benefits are subject to the customer's level of cover, waiting periods, yearly limits, fund and policy rules.  An itemised quotation for all services will be provided at the time of your consultation and your fund contributions can be checked at this time.  
We provide the removal of wisdom teeth and surgical placement of dental implants in a comfortable environment and can even provide sedation to help you have a pain free experience.  You can easily sleep through your entire procedure.  Please visit our page on Sedation to read more about this service.  The sedation anaesthesia at Drummoyne Dental Practice is performed by a medical specialist doctor.  The doctor will be by your side before, during and after the dental procedure until you have recovered.  As your sedation is being administered by a registered medical practitioner, you will be also eligibile to claim for a Medicare rebate for the cost of your sedation.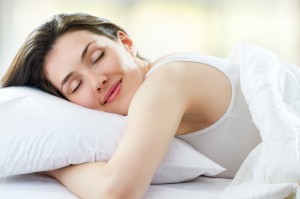 Missing teeth have a negative impact upon many things including (but not limited to) self confidence, aesthetics, speech and chewing function.  Missing teeth can even cause the other remaining teeth in our mouths to drift and become malaligned.  Most people wish to replace missing teeth, however are not too keen on wearing removable plates (dentures).  The good news is that loose fitting and uncomfortable dentures are not the only treatment option available to replace missing teeth.  Dental implants are a great way to replace a single missing tooth, several missing teeth, or even all of the teeth! 
To find out if the removal of wisdom teeth or dental implants are a suitable treatment option for you, please contact us on (02) 9181 2226 to arrange a consultation with our specialist oral surgeon.