We allow one hour for every new patient examination at Drummoyne Dental Practice.  This extra time does not add to your normal costs, we simply spend this time with you to make sure our service is thorough.  The information collected during the examination includes:
Your Medical & Dental History
Dental goals and issues
Assessment of Jaw Joints, Muscles and Tissues
Teeth Exam which may include Digital Xrays
Oral cancer screening
Photos of your teeth and mouth
Gum and Bone Exam plus Gum Depth Charting ("Perio Charting")
INFORMATION & MEDICAL HISTORY FORM

If you have not visited us before, we request that you fill out a new patient information form.  The information you provide will assist us in delivering efficient, high quality personalised dental care.  Please attend your first appointment approximately 5 mintues early to allow time to complete this form. 
TRANSFERRING YOUR DENTAL FILES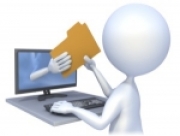 If you are moving from a dentist in Australia where you have existing records such as xrays, charts and treatment history, it may be of benefit to our dental examination to have those files transferred to us so that we can better understand your history.  You could give written permission for us to seek a copy of a record of your treatment from your previous dentist OR you can request your previous dentist to forward them on to us.
PAYMENT AND HEALTH FUND INSURANCE CLAIMS
Drummoyne Dental Practice appreciates payment at the time of treatment.  Payment for regular procedures is arranged on the day of treatment. Larger, more complex treatments have staggered payments as arranged during your consultation.  Options and costs are discussed as part of your comprehensive exam and treatment planning session.
We accept all health insurers.

To help with payment processing, we have facilities to instantly claim from all private health insurers through the HICAPS service.  Dental refund amounts vary greatly between health funds, we are happy to talk to your provider or supply you with treatment item numbers for you to check with your fund in order to approximate the refund amount.