Fluctuations in hormones (especially steroid hormones such as oestrogens and progesterone) during pregnancy affect the tissues in the body including the tissues supporting the teeth. A mother's access to dental care influence not only her own oral; health, but the health of the child as well, which is why it is crucial for women to have an increased perception toward health information during pregnancy.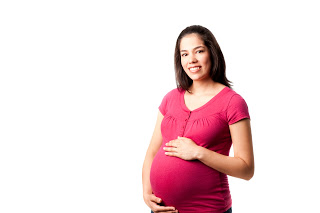 Common oral problems in pregnancy 
Some common oral problems that women may experience during pregnancy include:
Caries
Gigivitis 
Peridontitis 
Progression of peridontal disease
Pyogenic granuloma
Erosion of teeth
Prevention and dental treatment of oral disease during pregnancy 
There are several methods to prevent oral disease during pregancy. Standard preventative methods such as drinking fluloridated water, twice daily use of flurodated toothpaste and a low sugar diet is recommended for pregnant women. Other standard preventative habits such as plaque control through meticulous oral hygeine and smoking cessation should also be practiced for minimisation of oral disease.
Periodic visits to the dentist are recommended for peridontal check ups as well as minimising cariogenic oral flora through treatment of existing ental caries and advice on good oral hygeine habits. 
Oral treatment during pregnancy is crucial to improve both maternal and infant oral helath. There may be concerns about treatment during pregnancy such as tetragenicity of medications such as anaesthetics and antibiotics. However, studies have found that providing dental treatment is not associated with birth outcomes or language development, especially in the second trimester. Pregnant women are strongly recommended to discuss individual circumstances in order to maintain the healthiest conditions of your oral health.
If you have any questions or concerns regarding your dental health during pregnancy, call 9181 2226 or email us at drummoynedentalpractice@gmail.com to book in an appointment with our friendly dentists today.