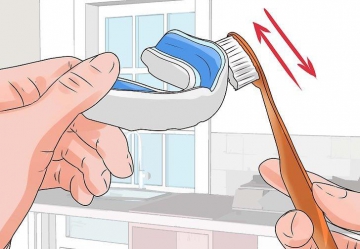 A dental night guard can become very unpleasant pretty quickly without good care. But the good news is, you don't need to deal with the funky smells or discolourations if you take some time to learn how to clean your device. Proper care and maintenance will ensure a longer lifetime for your night guard.
What is a night guard?
A night guard is a plastic device designed specifically for your own teeth that is worn during your sleep. Night guards help to reduce damage and discomfort caused by night time bruxism.
Preventing your nightguard from staining
Since the mouth is usually moist and warm, it is an ideal home and breeding ground for bacteria. Some bacteria is normal and healthy, however dental devices should always remain in a sterile, clean, and dry condition between uses and storage to avoid problems such as discolouration, bad breath or having food particles or plaque stuck on your device.
How to clean your nightguard:
Brush the device thoroughly with some toothpaste between every use and before you store it away.
Make sure it is completely dry prior to storage.
Also clean and dry your device case/holder regularly.
Even with proper care, night guards will wear out overtime. It is important to check yours regularly for any signs of aging, this may include any imperfections on the surface or the structure of it. If you are looking to make a new, or replace an existing nightguard, our dentists at Drummoyne Dental Practice are more than happy to assist you.